Sweet Mountain Rancher by Loree Lough review & blog tour
On Tour with Prism Book Tours.
We're announcing the Book Tour for
Sweet Mountain Rancher
By Loree Lough
Tour Schedule
8/30 – Launch
9/6 – Grand Finale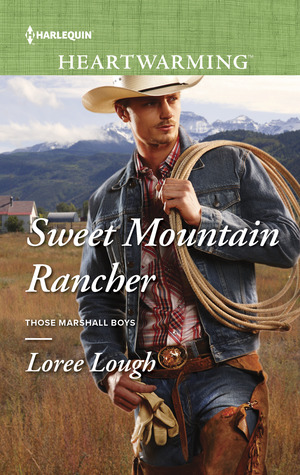 Sweet Mountain Rancher
(Those Marshal Boys, #2)
by Loree Lough
Adult Contemporary Romance
Paperback & ebook, 385 pages (large print)
September 1st 2015 by Harlequin Heartwarming
HE CAN SAY NO TO EVERYONE BUT HER…
Nate Marshall used to be a yes-man… until being so agreeable cost him dearly. But Eden Quinn has a way of getting him to reconsider his "just say no" policy. Which is how a bunch of troubled teens end up at his ranch for the weekend. Nate can't help but be attracted to the woman who keeps them in line.
This cowboy knows Eden's no damsel in distress, yet hers isn't a one-woman job. If she must do everything on her own, how can he help her… let alone get her to fall for him?
My thoughts:
Sorry late with the review.  But let me say what a book this was.  Holy cow the kissing scenes alone will make you want to melt.  Eden gives Nate a run for his money so to speak.  Nate has a job trying to win her over and when she ask if her boys can come over to the ranch that does it for it.
The author does a great job with all the characters there are a few but easy to keep up with.  I have not read the first book but I have heard a lot about it which helped a little but you won't be lost.  I will get getting more books by this author.  A great series.